In order to promote economic empowerment of women and encourage the development and growth of women entrepreneurs, the following services are offered by the Council:

Business Counselling Business Counselling is provided on a continuous basis to women entrepreneurs as regards the steps required in the setting up a business, facilities offered by supporting institutions, financial facilities available to entrepreneurs and drafting of business plans amongst others.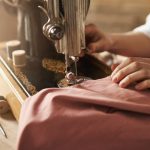 Skills Development Programmes Skills Development Programmes are organized in the fields of Digital Marketing, Business Management, Marketing, Quality Management, ICT, Leadership and Finance and Costing amongst others, on a regular basis to better equip women entrepreneurs to manage their enterprises.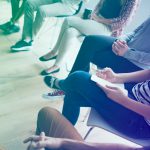 Talks and Sensitisation Campaigns Regular talks on promotion of women entrepreneurship are conducted in Women Empowerment Centres, Social Welfare Centres and Community Centres throughout the island.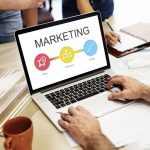 Marketing Assistance A Market Centre is the sales and marketing outlet of the NWEC. In view to further unleash and reinforce the economic potential of women's enterprises, the National Women Entrepreneur Council (NWEC) launched a Sales Outlet (Kiosk) on the Esplanade of the Port Louis Waterfront in the month of May 2019. Registered members of the NWEC are given the opportunity to display and sell their locally made products in the Market Centre at Phoenix and Kiosk at the Port Louis Waterfront.

Organisation of Trade Fairs/Sales Exhibitions/Craft Markets Trade Fairs/Sales Exhibitions/Craft Markets are organized on a regional basis to enable women entrepreneurs to promote and sell their locally made products, meet potential buyers, contract orders as well as create opportunities for those facing marketing problems.

ICT Laboratory The NWEC provides training facilities and upgrade the skills & knowledge of women entrepreneurs in ICT in collaboration with the National Computer Board.
Business Hub situated at the NWEC, Phoenix The Objectives of the Business Hub are to: Enhance services offered by the National Women Entrepreneur Council, Provide facilities to women entrepreneurs such as WIFI and IT services, Act as a platform for networking among women entrepreneurs and Provide space to conduct meetings among women entrepreneurs and business partners.
Business to Business Meeting for Women Entrepreneurs Business-to-Business Meetings are organized by the National Women Entrepreneur Council in different regions. The main objectives of the Business-to-Business Meeting is to create opportunity for both sellers and buyers in reaching their target audience. It also provide distinctive business prospects for Women Entrepreneurs to display their latest development of products and services and to understand the future requirements organizations/buyers.